MaxWell Capital Realty (Crowfoot)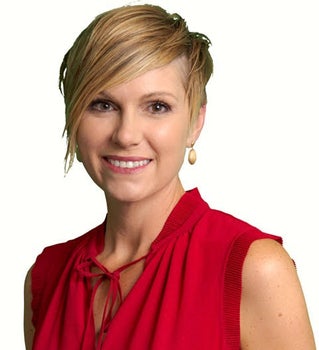 Lesley Halcro
Honesty. Dedication. Time. Knowledge. Understanding. Patience. Integrity. These are just a few of the things that I am committed to providing to each and every client, whether it be a first time home buyer or an experienced investor.

The Calgary Real Estate Market is constantly changing. It is my goal to ensure my clients not only have all the necessary information available to navigate the process of buying and selling, but also the confidence and knowledge required to make the best decision. Whether it is an overview of Calgary markets, trends, stats, or information on recent comparables in a specific neighbourhood, or how the features of a home may impact family life and resale, I will be there for you. I believe that equipping buyers and sellers with information helps make the complicated world of home buying a little easier to understand. Ultimately my goal is for my clients to make the best decision possible to fulfill their real estate goals and dreams.

With extensive background in Customer Service and Project Management, I truly understand the importance of taking the time to really listen and understand your wants, needs, motivations, goals and concerns. Attention to detail is key to a successful, enjoyable and profitable real estate transaction. Providing exceptional service is always top of mind and I will go above and beyond to ensure my client's needs are not only met but exceeded. I view all my clients as family – working together is not just about a one-time transaction, it's about building a lasting relationship through providing professional and personalized services from start to finish! I treat every home purchase and sale with the same level of care, attention to detail, diligence and expertise. The satisfaction of my job comes from how satisfied my clients are and that is a major reason why a large portion of my business comes from referrals and past clients.

My vetted and trusted list of professionals and vendors, including Mortgage Brokers, Home Inspectors, Lawyers, Contractors and more, is available to assist you with buying and selling and will work hard to make your transaction as smooth as possible.

I take great pride in being a Calgarian, living and working in this fantastic city and being able to raise my three kids here. While I have lived far and wide, Calgary is truly home as my husband and I put down our roots and have been here since 1996. My three teens are very active in community sports and I can often be found watching a ringette or hockey practice or a lacrosse game. As an avid volunteer in sports associations, schools, and charitable organizations, I am a true believer that we all need to give back to our community and our city!

I look forward to connecting with you to talk about your real estate needs – please reach out and let's sit down and talk!
MaxWell Capital Realty (Crowfoot)
#150, 75 Crowfoot Rise NW, Calgary, Alberta, T3G 4P5